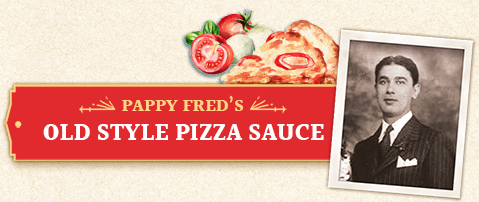 "A PARK SPECIALTY SINCE 1946"
The DelGrosso family has taken pizza making to an art form ever since 1946 when Ferdinand and Mafalda purchased an amusement park in Tipton, PA. It's still a park favorite, and we now hand craft nearly 200,000 pizzas per year. This special edition pizza sauce is made with whole peeled, imported Italian plum tomatoes to give the lightest, freshest taste available for your own pizza inspirations.
Ingredients & Nutrition Facts
Imported Whole Italian Plum Tomatoes, Crushed Tomatoes, Imported Olive Oil, Fresh Onions, Garlic, Sea Salt, Basil, Oregano and Black Pepper.
Buy Now!