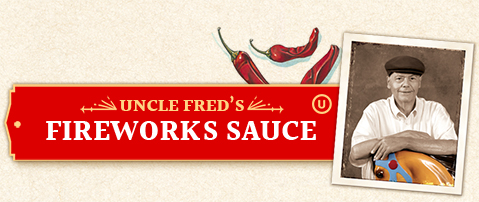 "A LITTLE HEAT WITH A BURST OF FLAVOR"
Every 4th of July, crowds gather for a premier fireworks show at DelGrosso's Amusement Park in Tipton, Pennsylvania. Back in the park kitchen, family members line up for a taste of our Uncle Fred's Fireworks Sauce. Fred explains, "I use the freshest zucchini, garlic and onions from my garden with just the right amount of spices to make this tangy, tasty favorite." But be warned, if he catches you standing around the kitchen he'll probably put you to work.
Ingredients & Nutrition Facts
Please view full label for ingredients & nutritional facts:
Buy Now!