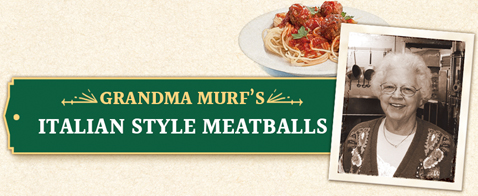 "Only 9 Simple and all natural Ingredients"
Mafalda "Murf" DelGrosso created her recipe for succulent, baked meatballs in the 1940's for hungry guests of DelGrosso's Café in Altoona, PA. Generations later, we haven't changed a thing, and we're sure you'll thank us for it. All meatballs are not created equal. Murf's all-natural recipe stands alone as the premier, Italian Style Meatball.
Baked, Not Fried With Less Fat Than Deep Fried Meatballs!
No MSG, Soya, Texturized Vegetable Protein or Fillers!
Made With The Finest, Freshest Ingredients Available!
Ingredients & Nutrition Facts
Beef, Water, Eggs, Toasted Wheat Crumbs (Wheat Flour, Salt, Torula Yeast), Romano Cheese (Pasteurized Sheep's Milk, Cultures, Rennet, Salt), Salt, Parsley, Fresh Garlic, Black Pepper. Allergens: Egg, Milk and Wheat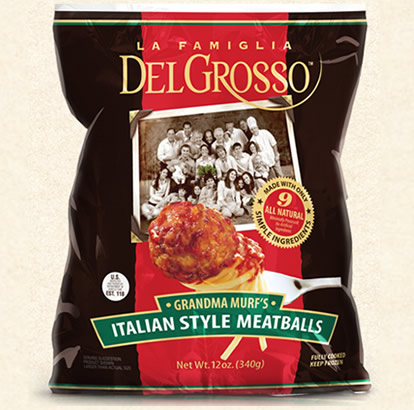 Buy Now!
Not currently available online. Meatballs available at: Weis Markets