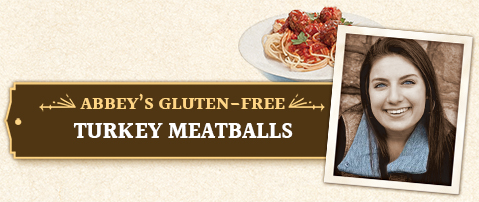 "New Family Favorites, Gluten-Free and Only 9 Simple and All Natural Ingredients"
After turning to a gluten-free diet, 4th-generation DelGrosso family member Abbey Crider began to miss many of her favorite Italian foods. Our turkey meatballs are inspired by DelGrosso's original 70-year-old recipe, and are perfect for our cousin Abbey and anyone suffering from gluten allergies.  As it turns out, the rest of the family loves the new recipe too!    
 
Certified Gluten-Free
Baked, Not Fried With Less Fat Than Deep Fried Meatballs!
No MSG, Soya, Texturized Vegetable Protein or Fillers!
Made With The Finest, Freshest Ingredients Available!
Ingredients & Nutrition Facts
Turkey, Water, Rice Flour, Salt, Romano Cheese (Pasteurized Sheep's Milk, Cultures, Rennet, Salt), Fresh Garlic, Black Pepper, Parsley Flakes, Dehydrated Chopped Onion. Contains: Milk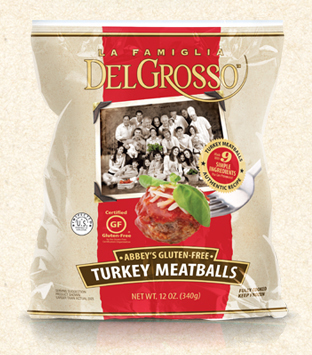 Buy Now!
Not currently available online. Meatballs available at the following retailers: Publix and Weis Markets